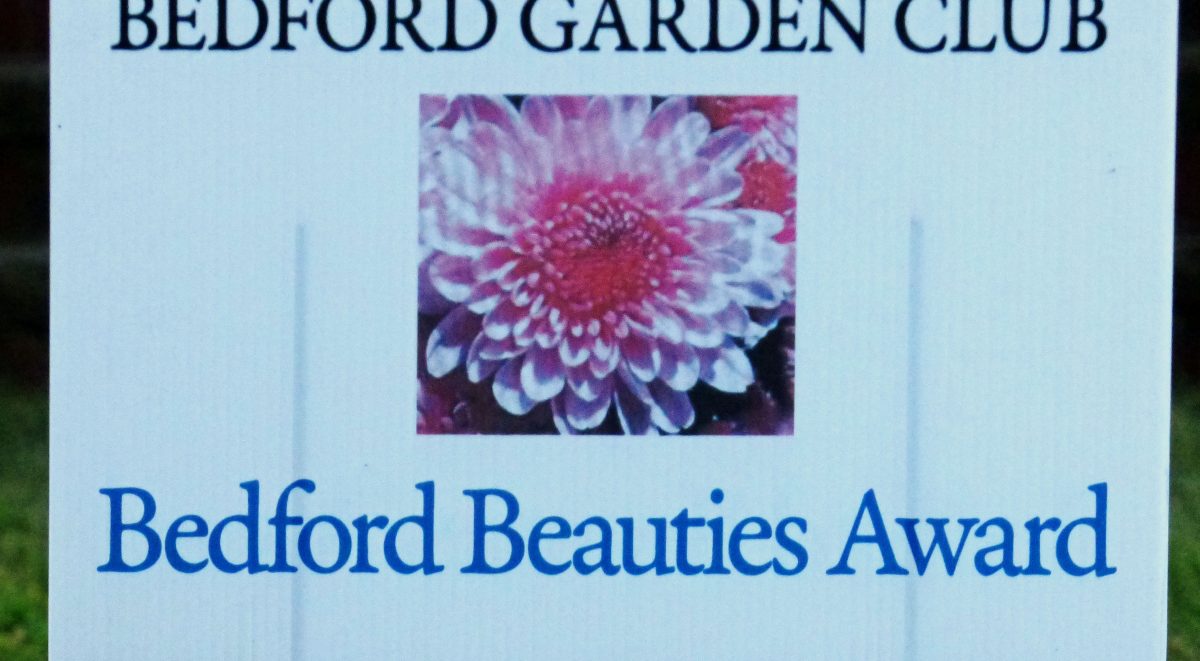 Bedford Beauties, a contest judging the curb appeal of local front yards, is also sponsored by the Club and will accept nominations beginning in May.  In addition to nominations, teams of judges also visit neighborhoods in June to select winning residents and businesses.  Winners, get a Bedford Beauties "bragging rights" sign in their front yard for the month of July and a potted Bedford Mum.
Bedford Beauties Seventh Annual Contest – 2018
Spruce up your front yard and start working on that curb appeal because the members of the Bedford Garden Club are walking the neighborhood looking for this year's Bedford Beauties!
The front yards will be judged on beauty, creativity and design in June 2018.
The winners will receive a "Bedford Beauties" sign in their front yard for about a month starting in July. An Azalea Mum, the official Bedford flower and an invite to the upcoming Bedford Garden Club Party to recognize your effort. And of course the bragging rights are yours, if you do the work and win.
If you see a front yard that you would like to nominate, email us at mgsb124@gmail.com. Be sure to include the address of the yard along with a few words on why you like it. Or you can look for entry forms after May 15th at the Southeast Library located at 70 Columbus Rd or you can download one here.